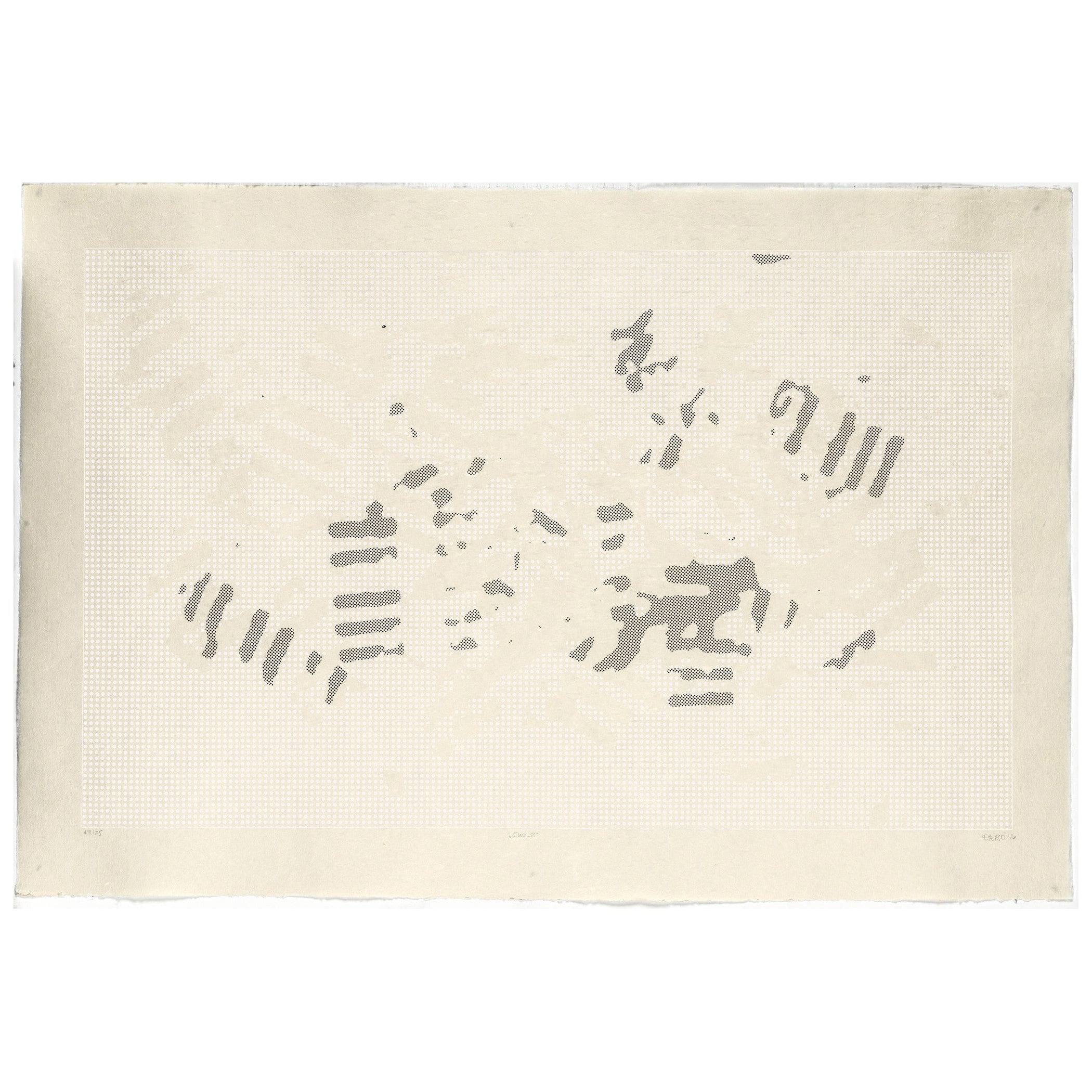 Cho_2 | Chopin2010byPeperski[in Wien]
Cho_2 | Chopin2010byPeperski[in Wien] 
PEPERSKI 2010
Serigraphy on Japanese paper Tanbo 61g/m2
PF: 97x64cm
Edition: 25
The second print from the Chopin series is very delicate. The form is created here by hundreds of small black-and-white points which make the glossy surface of the Japanese paper matt. Seen from a certain distance they blend together creating vibrant patches whose character refers to a world map. A map of Chopin's music of course.
______________________
Prints created by Peperski in cooperation with the Polish Cultural Institute in Vienna in remembrance of the 200th anniversary of Fryderyk Chopin's birth. The cycle consists of 3 black-and-white screen prints on Japanese paper Tanbo 61g/m2. Paper format: 97 x 64 cm. Edition 25 + 3 E.A.  Titles of the screen prints: ,,Cho_01'' ,,Cho_02'' ,,Cho_03''. [see]
The works were created in the Department of Graphic Arts at the University of Applied Arts Vienna on the 15th of July 2010. The series of the three prints ("Cho_01", "Cho_02" and "Cho_03") has been accepted to the collection of the Chopin Museum in Warsaw.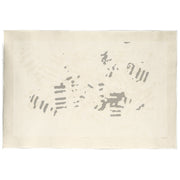 Cho_2 | Chopin2010byPeperski[in Wien]